Lifestyle
Knollwood Country Club offers something for all interests.
Whether you're an avid golf or tennis player or are looking for a leisurely atmosphere to enjoy time with family and friends, our Club will meet your needs. Play a round of golf sporting your latest attire from our Golf Shop after attending one of the many golf clinics. Learn some helpful tennis tips during a private lesson and show off your new skills while playing with your friends on the tennis courts. Use our 24 hour Fitness Center to stay in shape by accessing it anytime that is convenient for you. Relax alongside the pool with a refreshing drink from the Snack Bar before cooling off in the water as you play games with your family. Whatever you may be looking for, we offer amenities you won't want to miss!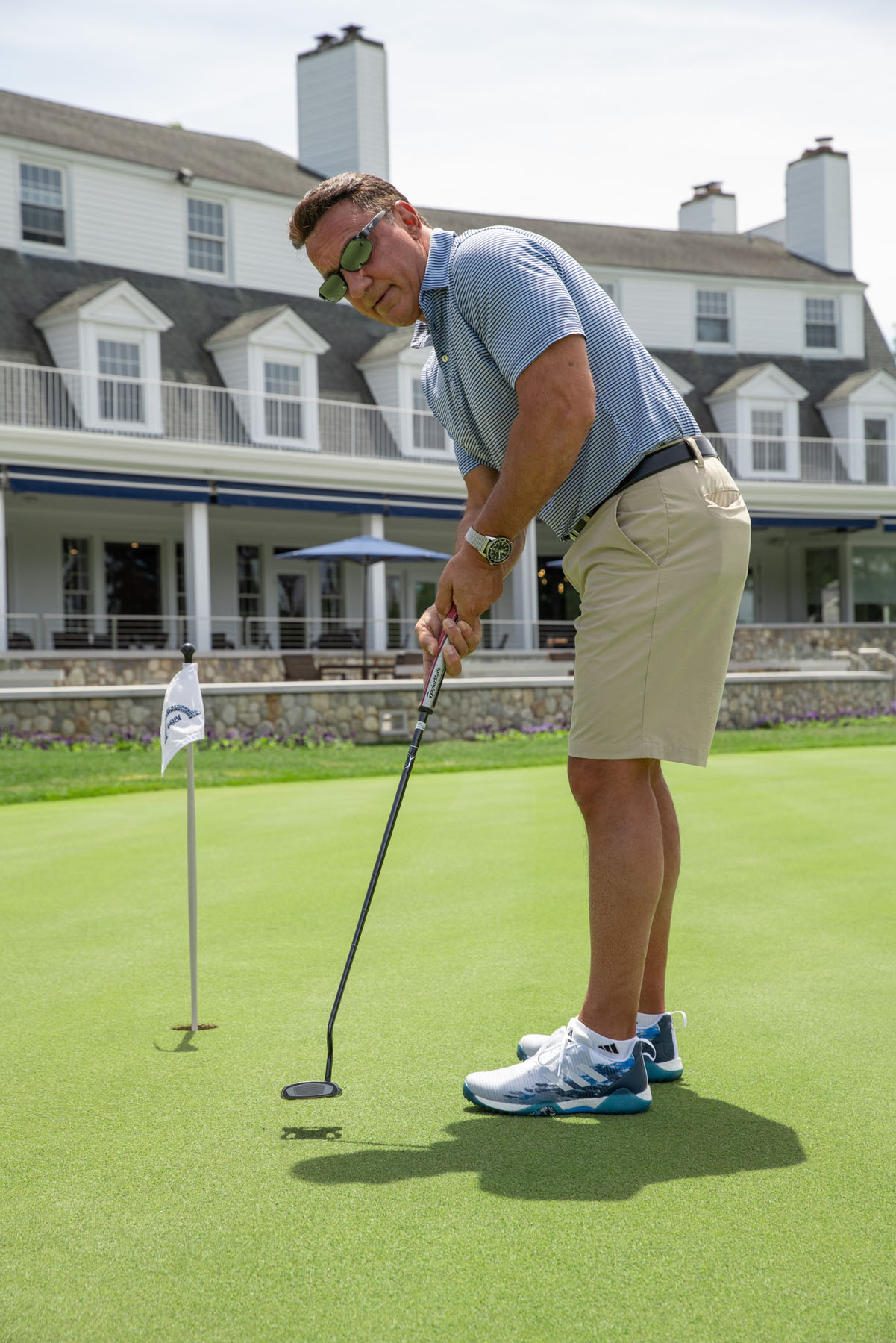 Golf
at Knollwood
The golf course was originally designed in 1894 by Lawrence Van Etten and measured some 5,300 yards. A neighboring property was purchased at the urging of A.W. Tillinghast who had been retained to redesign the course in 1925. Tillinghast was replaced a year later by Seth Raynor, who died before the course was completed. To finish Raynor's work, his protege, Charles Banks took over in 1927. All three are given credit for the current design of the course. The course begins with a flourish and culminates with an amazing par 4 18th hole. But that's not all. There's a stunning short par-three 19th hole at Knollwood for unresolved swing thoughts or to settle up.